SHOP-ARIELLE
Milk Slip Dress, 100% Milk Fabric
Next to nothing, but like it's a good thing. The Milk Slip Dress fulfills all aspirations of the modern peasant. Bias cut from 100% milk fabric for form-flattering drape with adjustable shoulder ties. Fair trade made by our friends in NYC's garment district.
About Milk Fabric: If waste is a design flaw, milk fabrics are flawless. Developed by German microbiologist and designer Anke Domaske, leftover milk from organic dairy farms is fermented and spun into a silky fiber, produced entirely without chemicals, dyes and with very little water. The finished fabric retains all of milk's nutrients and natural proteins, making it antimicrobial, hypo-allergenic, temperature regulating and fully biodegradable. Fabric is skincare! 
DETAILS
- 100% milk fabric
- bias cut
- v-neck and back
- adjustable ties at shoulders
- calf length
- unlined
FIT
- true to size
- Naoumie is 5'9 (177 cm) and wears a size S.
- Madeleine is 5'8 (176 cm) and wears a size XS.
CARE
- hand wash cold, hang dry
- wash sparingly and choose plastic-free laundry detergents!
Customer Reviews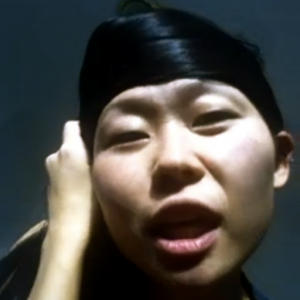 BB
04/05/2021
Brenda B.

United States
In Love, counting down the days until I can wear this
I've tried it on and in love with the way it fits and feels. Can't wait for the weather to warm and to wear this dress all summer. Thank you!!!
Thank you so so much for your review, Brenda - can't wait to see you rocking it! That's some awfully lucky milk...
01/29/2021
Katina v.

United States
Milk slip dress
Love receiving Arielle products in the mail. They come so beautifully wrapped and I love the personal messages and handmade cards. It's very special. The milk dress is outstanding.... the best fitting slip dress I've ever worn. The fabric is luxurious, soft and sensual.  I love what this company stands for and the cloths are beautiful. 
Thank you so much for your review, Katina - it's such an honor to clothe you, and to call you a friend!